Introducing the ENWE Network: Expertalia
Meet the latest addition to the ENWE network: a directory of diverse experts from Belgium.

We are thrilled to announce the addition of Expertalia to our ENWE network of databases, marking a further step towards promoting greater diversity in the media landscape.
Established by the Belgian Association of Professional Journalists (AJP) in 2016, Expertalia is a directory designed to empower underrepresented voices, women above all, who comprise around 90% of the featured experts.
With a categorization of 15 themed areas and several sub-areas, the directory includes introductions, areas of expertise, contact details, social networks, CVs, and more, all aimed at connecting journalists with diverse experts based in the Brussels and Wallonia regions of Belgium.
The partnership between ENWE and Expertalia brings together two projects committed to amplifying underrepresented voices and advancing equality in the industry.
To learn more about Expertalia, read the interview below.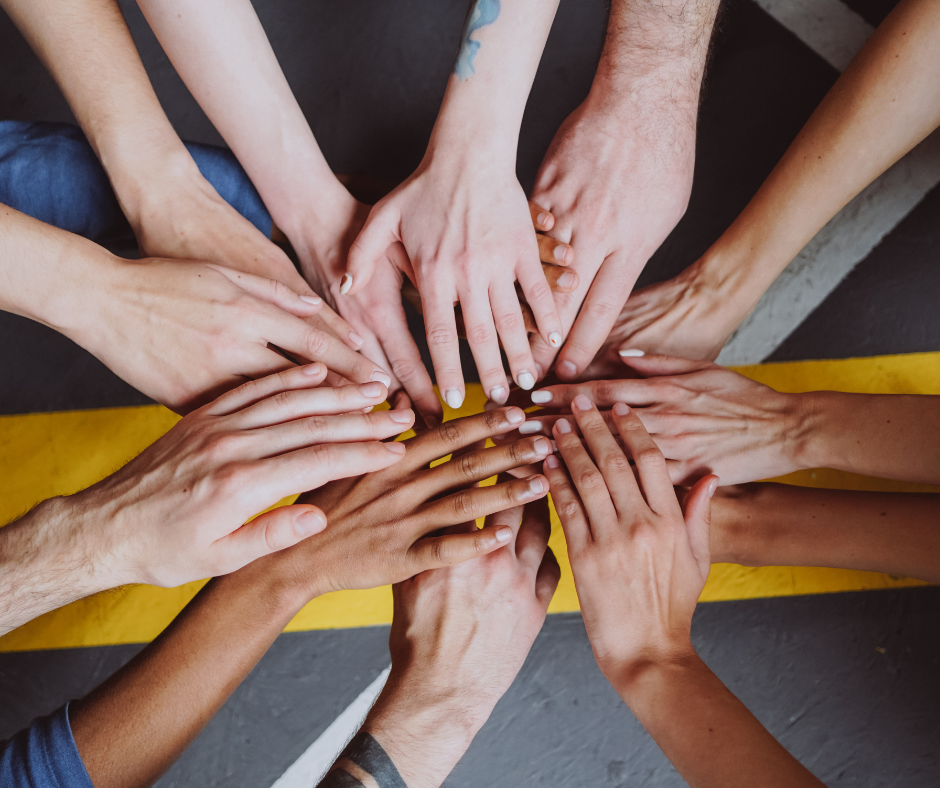 What is the context that led to the founding of your project/database?
The Belgian Association of Professional Journalists (Association des Journalistes Professionnels – AJP) has been working on issues of diversity and equality in media content for the past twelve years. Several of our studies have shown the significant equality and diversity deficits in media information in the Wallonia-Brussels Federation: the profile of the 'typical expert' who appears in the news is a white man aged between 40 and 60, working in a so-called upper socio-professional category. This is a recurring profile, both in the written press and on television, in our country and in other European countries.
However, it is not enough to point out these deficits in equality and diversity. If we want plural, more egalitarian and more diverse information, we need to make other experts visible in the media.
Women are generally not very present in media content: the prestigious media role of expert remains highly masculine: women represent less than 20% of experts in the daily press, and less than 24% on television. Yet they represent 51% of the Belgian population. And there's no shortage of female experts! Expertalia wants to make them visible in the media. The women experts listed are available to answer journalists' questions in their field of expertise.
Expertalia also aims to promote diversity of origin in expertise, so that information reflects the diversity present in our society. In fact, the proportion of experts from diverse backgrounds is particularly low: less than 7% in television and 12.20% in the daily press. The media areas in which people from diverse backgrounds are most often found are sport and news.
Expertalia.be is an initiative of the Association of Professional Journalists, with the support of the Wallonia-Brussels Federation. It is a directory of experts for journalists, enabling them to diversify their sources of information when interviewing a specialist.
Expertalia aims to make other experts more visible in the media, with a focus on equality (more women) and diversity (more diversity of origin).
In Expertalia, journalists will find both female experts and experts from diverse backgrounds. Registering and using Expertalia is completely free.
How do you select/add experts and women of excellence to your database?
The experts listed are women and people from diversity of origin, who have expertise in their field of research or professional activity and who are willing to respond to interview requests from journalists (written or audiovisual press).
Each expert registers themselves on Expertalia and chooses the information they wish to share. Within the AJP, the coordinator of Equality/Diversity projects takes care of the daily maintenance of the site; manages the registrations of experts and users and verifies each new profile; seeks out and approaches new experts, via the Internet, Belgian universities, events, etc.; organizes the media coaching sessions.
The directory is divided into 15 areas, which in turn are divided into several sub-areas. Each expert fills in a description sheet, including an introduction, their area of expertise, contact details, social networks, CV and links to publications or events in which they have taken part. These experts are based in Brussels and Wallonia, and they indicate the languages in which they can answer an interview. The aim of the profile is to present the subjects on which journalists can interview them.
Also, for a given field of expertise, three types of profile are identified:
– The "Academic" profile: researchers or teachers, ideally having already published on the subject of expertise.
– The "Associative" profile: active in an association (ASBL, trade union, NGO, etc.).
– The "Professional" profile: expertise linked to professional activity.
How can users access the database?
This directory is a tool designed to facilitate access for journalists to a diverse panel of experts, with in-depth knowledge and/or practice in many areas of specialization. To access this directory and all contact data, each new user must complete a registration form.Expertalia thus includes professional journalists, with a press card, and journalism students.
Each new profile is carefully studied by the AJP coordinator. Some users are also members of the AJP, which facilitates the verification of profiles (but this is not a sine qua non). Most users are Belgian journalists, but some also work for foreign media – Brussels being a city with many correspondents.
What impact do you think the project has had since its creation in the context in which it operates? What are your greatest achievements?
The Expertalia platform was launched in 2016 to:
– Respond to the deficits and shortcomings observed in terms of the presence of women in the news AND people from diverse backgrounds in the news;
– Offer journalists a tool that facilitates the diversification of sources that prioritise equality and diversity (of origin);
– Provide a pragmatic response to the objection that "there are no women experts…" or "there are no experts from diverse backgrounds";
– Identify and present women experts and experts from diverse backgrounds.
Since 2017, Expertalia has been organising media coaching sessions with experts registered on the website. Participants register on a voluntary basis. During this day, the experts are trained to speak on television and radio. Two trainers, both professional journalists, guide them step by step to help them master the keys to an interview. At the end of the day's training, the experts will be able to see that the exercise is a lot less frightening than it looks.
In the future, we hope to see Expertalia grow even more and reach one thousand registered experts. For this, we see our collaboration with the ENWE network as a great step forward for Expertalia, but also for equality in the profession!
ENWE – European Network for Women Excellence is an advocacy group committed to creating a network of European databases that offer an extensive selection of prestigious female profiles for interviews, conferences, and panels. Find out more about our network of partners here.